Adelaide Wheel repairs on the move by The Wheelman
The Wheelman is constantly on the go, driving throughout Adelaide & surrounding suburbs with our mobile wheel repair format.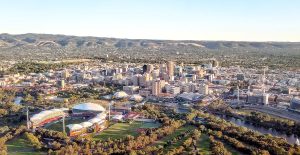 Whether it's driving past the famous Adelaide oval where the history of Australian Cricket, and more recently our beloved AFL teams Adelaide and Port Adelaide play, heading to the Rundle Mall, watching the sunset over our beautiful city, or slipping down North Terrace past the Adelaide Casino – if you're in Adelaide & in need of alloy wheel repairs, "wheel" be there for you.
We're in or near Glenelg pretty much every day, & we often stop in at the Adelaide Market to grab a bite to eat, or to stock up on some fresh produce for dinner.
In the last couple of weeks, The Wheelman has travelled to Morphett Vale to Port Adelaide, & from Elizabeth to Prospect, back into the city and then out to Hahndorf. While we try our best to streamline our routes, when you, the customer, wants an alloy wheel repair done quickly, we do our level best to get there within a 24 time frame.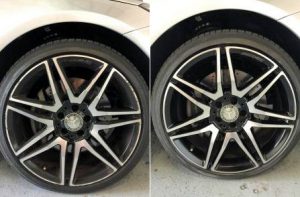 Why trust The Wheelman with your Adelaide wheel repair?
Adelaide covers a large area & our local knowledge (from our company Directors to our Technicians) certainly helps us to find our way to each job, be it gutter rash, a simple scrape, or any job a mobile alloy wheel technician can complete whilst your car is conveniently at your home or workplace.
So if you're located any where from West Beach, Henley Beach, West Lakes, Semaphore, or from Ingle Farm, Hope Valley, Windsor Gardens, Paradise, Kensington Park, Athelstone, Rostrevor, Magill, Glen Osmond, Belaire, Pasadina, Bedford Park, Seacombe Gardens, Brighton, Oaklands Park or anywhere in between, The Wheelman can get to you without a hitch. Simply call 1300 933 299.
Our Technicians are not only trained in the art of repairing the damage to your mag wheel, we also take pride in being courteous. That means turning up on time, assisting customers by travelling to all corners of greater Adelaide, & even further beyond on the roads of our great state of South Australia.
Our customers appreciate that driving is a key component of our mobile alloy wheel repair service, but inconsiderate drivers trying to beat the traffic down Main North Road, Anzac Highway, Cross Road, Greenhill Road, Glen Osmond Road, Portrush Road, or short cuts through residential Adelaide just don't cut it.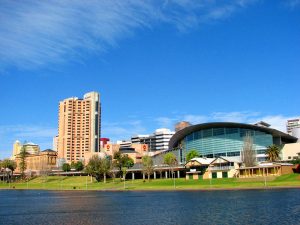 Also, if we find that we can't help with your particular problem, we'll do our absolute best to ensure that we recommend someone that can. It's The Wheelman way.
Are we local to Adelaide?
We consider ourselves part of the Adelaide community, & that means more than just running a business in & throughout Adelaide. It means putting back into that very community.
If you'd like further information about repairing damage to alloy or mag wheels in your suburb of Adelaide, please don't hesitate to call us on 1300 933 299. We'd love to help.