Perth Wheel Repair
The Wheelman®
Wheels just like new | Quality, Convenience, Care
Perth wheel repair that comes to you
If you need professional Perth wheel repair service, The Wheelman's mobile repair technology makes fixing blemishes, scratches and gutter rash cost-effective and convenient.
Unlike most wheel repairers, we'll get your wheels looking like back to their original condition without taking them off your car. For a free quote, call us on 1300 933 299 or text a photo of your damaged wheel to 0490 040 409.
Mobile repair specialists
We pioneered mobile repair technology, so we know mobile wheel repair better than anyone.
We come to you
No need to drive to a workshop – we'll repair the wheel on your car.
Fast response time
We usually repair your wheel within 48 hours, but come faster where we can.
Painted and machine faced wheels
We repair all painted wheels, and machine faced wheels depending on the level of damage.
Send us a picture of your wheel
and we'll come straight back to you.
Experienced repair team
Our qualified wheel repair technicians are highly experienced, and you can trust them to give you a great service.
Customer satisfaction guarantee
If you're not completely satisfied with the result, we'll come back free of charge.
See our 7-point guarantee
.
About The Wheelman Perth
The Wheelman provides high quality mobile wheel repairs to car owners and smash repairers across Perth. Our mobile service means you don't have to find a time to drive to a workshop – we'll come to you and get your wheels repaired in 90 minutes or less.
Cutting-edge Mobile Repair Technology
While some say that wheels need to be repaired in a lathe, we have spent over ten years developing and refining technology that allows us to get most damaged wheels (with the exception of cracked and buckled wheels) looking back to their original showroom condition. Our Perth mobile workstation machines, polishes, and colour matches both painted and machine-faced wheels while they are still on your car. The treatment is high quality and lasting, and we provide a 12-month warranty to prove it.
Saving you time
Are short on time and your wheels fixed straight away? Most repairers will tell you to bring your car into a workshop so they can put your wheels in a lathe, but with us this isn't always needed. Unless your wheel is badly damaged, our mobile repair technology will have your wheel looking like new, without you bringing your car to us or taking time off from work. We'll assess the damage to your wheel and recommend the best type of repair to suit you and your alloy wheels.
What we repair
• Stone chips
• Curb rash
• Peeling paint
• Scratches
• Gutter damage
• Blemishes
Our mobile service can't repair buckles or cracks.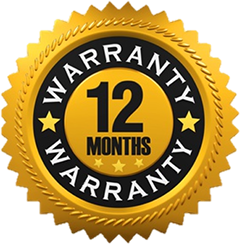 Quality, Convenience, Care
Check out our gallery for 'before and after' photos of our mobile alloy wheel repairs.
Areas we service
We cover the greater Perth region, including:
• Perth CBD
• Fremantle
• Joondalup
• Scarborough
• Stirling
• Melville
• Gosnells
• Rockingham
Frequently asked questions
Using specialised equipment on our alloy wheel repair vans, we:
1. Sand and or machine the damaged areas
2. Prep the wheel for painting
3. Paint the wheel then paint over with clear coat
This brings the wheel back to its original colour and condition.
For wheels with a machined or polished finish, we repolish it and apply paint if and where necessary and paint over with a clear coat to preserve the polished finish.
How much does an alloy wheels repair cost?
Usually your alloy wheel repair will cost $140 to $200. The exact cost depends on the amount of damage and the type of wheel. You can use the quote form or text a photo to 0490 040 409 for a free quote.
Click here for more information
.
How long does a wheel repair take?
It generally takes 60 to 90 minutes to repair and repaint your wheel. You can usually drive your car straight away but we ask not to touch or wash the wheel for 48 hours to allow the paint to become touch dry. If it's raining you might notice water beading up on your wheel – please leave this to air dry as the wheel will take up to 7 days to fully cure.
Are you likely to get paint on my car?
No, we don't get paint on your car because we don't use a normal spray gun with a high-volume spray. Instead we use an airbrush to re-paint the damaged area, which has a very focused, low-volume airflow that vaporises within 15mm from the tip of the gun, so that we don't get overspray on your car.
How long before I can drive the car?
Your car can be driven straight away. While the paint will be touch dry within 48hrs, it will take up to 7 days to fully cure to the alloy. We ask that you do not touch or clean the wheel in the first 48 hours and be gentle in any application in the first week.
If the wheel should get wet, you will notice the water will bead up on the painted areas. It's best to leave this water beading to dry on its own throughout the first week – particularly in the first 48 hours.
It is best not to wash your car or wheels for a minimum of 48hours, and even better if you can leave it for 5 to 7 days to allow the paint to cure properly.
Do I need to get the wheel re-balanced?
Wheels don't usually need to be rebalanced. The alloy is so light that the small amount of machining and repainting doesn't affect the overall balance of the wheel and tyre.
Will I still be able to see the damaged area?
For most damaged wheels, you won't be able to see the damaged areas. On some wheels where the damage was particularly deep, you will notice a change in profile of the wheel in that area, but once the wheel has been painted, it will blend into the surrounding areas and be virtually unnoticeable.
Do you guarantee the final finish?
Yes. We use a proprietary painting system to ensure that the paint adheres to the repaired surface for life. The process results in a standard hard coat of paint that, if treated correctly will not scratch, fade, or peel.