Wheel Rim Repair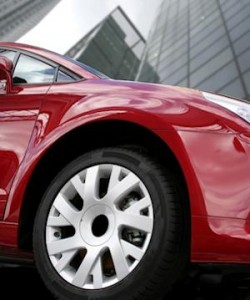 The Wheelman provides a convenient and cost effective solution to wheel rim repair, wheel refurbishment, and wheel reconditioning because we come to your home or business and repair the damaged to the aluminium wheel on site.
Wheel Rim Repair The Wheel Man can also perform advanced alloy wheel repairs, for machined alloys and polished wheel rims. This requires wheel repair specialists such as those trained by The Wheel Man.
Is wheel rim repair hard?
Sometimes what appears to be minor damage to an alloy wheel or alloy rim, can be complicated to repair. This is because often the wheel profile, shape and finish is difficult and requires advanced alloy wheel repairs and specialists training to repair the wheel to a high quality finish.
Aluminium alloy wheels repair is getting more and more involved as the designs, finishes, and coatings get more and more complicated.
There are still the single colour silver wheels with simple designs, but there are also very complicated rim designs with complicated profiles, machined finishes, and different colours such as hyper silver, light and dark shadow chromes, and very fine silver finishes.
Wheel repair in all these many and varied alloy rims is what we specialise in, achieving a high quality finish on-site, at either the customer's home or office.
Please feel free to email us on info@thewheelman.com.au with some photos and we will be more than happy to send you a quote to repair your valuable wheel rims.