Wheel Painting, have your rims painted professionally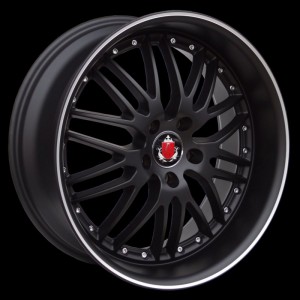 Looking for wheel painting services? Yes, The Wheel Man does fully repaint wheels.  We have a state-of-the-art workshop at Tempe (opposite Ikea on Princes HWY) with a specifically made spray paint booth, CNC lathe and wheel straightening and welding facilities.
We fully respray wheels, mostly to their original colour, but we also paint many wheels black (either gloss or matte), or to any colour of your choice.
Actually, we can paint your wheels to any colour you want, including colour matching to your vehicle.
With our wheel paint service, we repair all the gutter damage at the same time and this is included in our price, so if you are looking to spruce up your wheels, give your car a wheel respray uplift, then come and see us, send us an email, or just ring us and we can help you.  Typically a full respray requires three to four days depending on the current demand and queue and that means securely storing your pride and joy while your wheels are being upgraded.  Our wheel respray goal is to provide you with the longest lasting high quality respray possible and that's why we like to ensure the wheels fully cure at each stage of the process, giving you the comfort and assurance that your wheel respray or refurbishment is in the safest hands.
Due to the popularity of this service, bookings are essential.
Please contact us for further information.